We Are Experts in
Asphalt, Metal, and Flat Roofing
In Need of a Roof or Siding Repair?
Don't Wait Until Minor Issues Become Costly.
We offer both complete roofing and siding services for your home or business in Delaware and Maryland. 
Give us a call today at (302) 200-7663 and ask us about financing through GreenSky and receiving $200.00 off a COMPLETE roof replacement.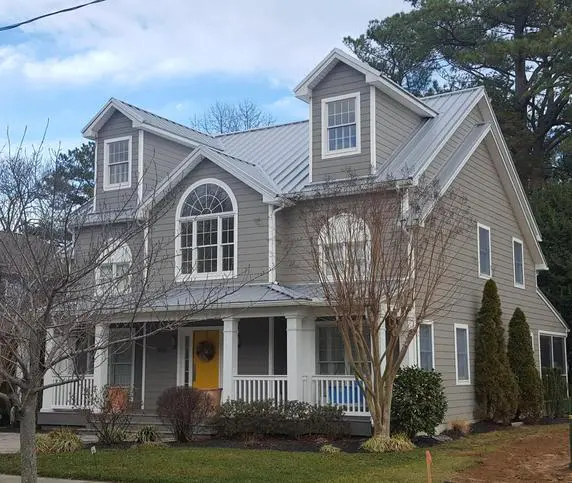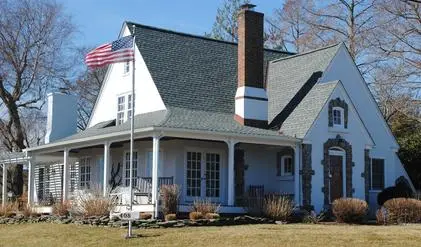 Bayside Exteriors offer roofing in Lewes, Salisbury, Easton, Bethany Beach, Rehoboth Beach, Fenwick Island, Ocean City, Ocean Pines as well as many more communities in Eastern Shore of Maryland and Southern Delaware. Bayside Exteriors is a GAF Master Elite Roofer that has been awarded the GAF President's Club award for excellent customer service.
Bayside Exteriors uses an Equipter Roof Buggy to cut down on the mess made while tearing off an old roof. The Equipter is a self-propelled container with a scissor lift. The buggy can raise up to the eave of the building to make it easy to fill with roofing debris. Once the buggy is filled, it can be driven to the dumpster and dumped. This prevents the old roofing materials from damaging the home and landscaping during tear-off.
Bayside Exteriors specializes in natural cedar siding. Cedar ship lab can create a unique style for your building's exterior. Cedar lap and cedar shakes are also available options. Our work can be seen in Southern Delaware, Eastern Shore Maryland, Ocean City Maryland, and along the Delaware Beach Coast Line.
Bayside Exteriors Offers Vinyl Siding in a number of different profiles and colors. Not only does vinyl siding come in lap profiles but, it is also available in a cedar impression style.
Bayside Exteriors offers Hardie Board siding in both Maryland and Delaware. Hardie Board siding comes in a number of profiles including Shake, Lap, and Beaded. Hardie Board siding can also come pre-painted. Ask us about Hardie Color Plus today!
Bayside Exteriors is an experienced siding contractor offering siding options such as cedar, cementitious, and vinyl. Some of the manufacturers we like working with are CertainTeed, Nichiha, Wolf, AZEK, Celect, and Mastic.
Behind our siding installs, Bayside Exteriors uses all of the latest house wraps. We are experienced with Home Slicker, Tyvek, HydroGap, Blue Skin, and many more. Set up an appointment today and we can discuss which option is best for your project. Type your paragraph here.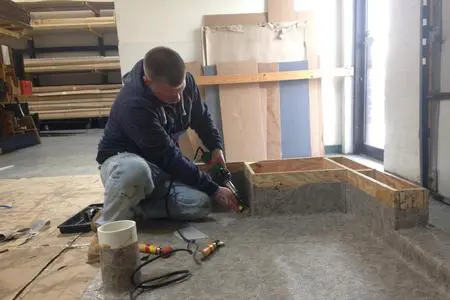 Bayside Exteriors offers a number of flat roofing options for our customers in Maryland and Delaware. We specialize in TPO, EPDM and are Duradek certified.
For roofs that are below 3/12 slopes, a single-ply membrane is a great option for a roofing system. These materials are designed to tolerate slow-moving water and offer greater waterproofing abilities than shingles. If you have a low-slope roof that covers a sunroom on the rear of your house, this could be a great option to avoid leaks.
Our installers are trained in the installation of Fully Adhered Thermoplastic and Thermoset single-ply membranes. EPDM, TPO, and PVC are all great roofing materials but, it is important to choose the option that works best for each job. Rest assured that Bayside Exteriors will recommend the option that is correct for your project.
Bayside Exteriors is your number one choice when it comes to metal roofing. Not only do we install the metal, we also have our own machines in two shops to fabricate the metal panels and accessories. Our Salisbury, Maryland, and Lewes, Delaware shops are fully loaded with Drexel metal. This cuts out the long wait time normally associated with metal roofing contractors.
Standing seam metal is different than the rib type metal which is typically associated with agricultural buildings. Rib metal is often secured by exposed screws with rubberized gaskets while standing seam metal roofing has no exposed fasteners. Not only does having no exposed screws have a much cleaner look, but gaskets on the rib metal fasteners will also break down in time and cause leaks. Standing seam does not suffer from this problem. Each panel is attached with a clip that is then covered by the next panel. Standing seam is a great long-term option for your home.
Because of our close location to saltwater on Maryland's Eastern Shore and the Delaware Beach, we recommend using Aluminum whenever possible to avoid rust. The standing seam metal used has a Kynar coating that has a 35-year paint warranty. We have utilized this premium product on many of our past projects in Ocean City, Lewes, Bethany Beach, and Rehoboth Beach.
Whether you are interested in a roof that is totally standing seam metal or if you just want to dress up a small roof over the entryway. We have a lot of great colors to pick from. Make sure to ask us about the premium colors that simulate natural metals.