Got Home Improvement Plans?
Contact your Roofing Contractor!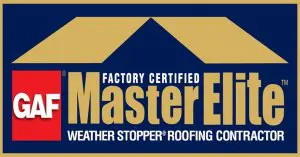 Mon - Fri : 8:00 AM - 4:30 PM
Sat - Sun: Closed


24-Hour Emergency Service and Appointments Are Available. (During Major Storms Only)
 – Ruby Purnell

My experience with Bayside Exteriors, LLC was great. I can honestly say from my first contact with a visiting home site estimator-salesman, to the crew who completed the project, as well as, to the personnel with the completion and administration to finalize the final paperwork, I give my whole experience with Bayside Exteriors an A+ review. I would not hesitate to recommend Bayside Exteriors, LLC to family, friends, or anyone who needed their services. I proudly display their company sign in my yard.
– Janet Hecker

A very personable young man came out for the estimate, the young woman on the phone was most pleasant, we were sent the estimate, which was very reasonable, w/in a day or two, they did the work the following week, and due to an apparent miscommunication(?),the wrong materials were used. When we reported this to them they immediately came out, removed the wrong materials and installed the correct ones, even tho the heat index that day was around 105! We would not hesitate to recommend them to anyone who needs work done at the beach.
 – GAYLE&SHERRON ROCKELLI

Had we contacted this company first, it would have saved us time, money, & angst over a bad roof leak. Once contacted, we had an appointment w/Mr. Oakland within the week. Not only is he knowledgeable about roofing, but also other issues re maintaining a home. We appreciated his input. Our house is a 2-3 level contemporary built in 1998 & is 2300 sq. ft. not including the attached 2-car garage. The 3rd level houses the heat pump. The roof is steep pitched w/several peaks & valleys. Mr. Oakland presented his company's product of a 50 yr. GAF shingle, the materials to be used, warranties, etc. He had a lot of patience to answer any questions we had. This was not my 1st experience w/roof replacement. I did my homework & based on online info plus comparing the size/pitch of my roof to 2 other roofs that had recent roof replacements, I had a figure in mind. I held my breath as Mr. Oakland went to give us the cost. It was dead on to what I had estimated -- $12,000 & that was adding in the roof on the gazebo that sits on the back deck. This did not include the price for any boards that would need to be replaced, and indeed, rotted boards were found which was producing the bad leak. That came to $135. This company knows roofing. They have a methodology for approaching the job and getting the work done thoroughly & expeditiously. They use up-to-date equipment which adds to the efficient progression of their work. It took 2 days to complete. From all the debris produced by this job, except for their yard sign, you would not have known they were ever there. We have had no hesitation in sharing their business card.
 – Mark Thomas

We were impressed with they showed up when they said they were going to initially and this was an huge job they had to peel off three layers of shingles  it was nuts and then they did the whole thing but what impressed me the most I think was towards the end of the job how attentive the foreman was to quality control making sure everything was right and checking various places he was walking along the roof and checking various places and talking to his workers and everything just making sure that something wasn't sort of done in an half baked way or something was not done  that shouldn't be done or whatever it was just they weren't in a huge hurry to finish up  and collect the money and get out of the way they really felt, the impression to me even when it was obvious we weren't out there standing looking at them that they were really really trying to do a good job, takes some really pride in their work.